Alethea Bodine
A Little About Alethea Bodine
Alethea Bodine, creator and author of chromatic dance™ Ms. Bodine is a practicing Dance Artist and proud advocate for humanity and culture. She relishes in unlikely arts connections by participating in true collaborative, interdisciplinary ventures in arts - including dance education programs, intergenerational dance and arts in medicine programs. Over the span of her 25 year career as a performer and educator, she has created for and collaborated with Mercyhurst University & Point Park Dance Departments, Dafmark Dance Theater, Lake Erie Ballet, Mercy Center for the Arts & Aging, Villa Maria Elementary School, the Young Artists Conservatory, the St. Martin's and Martin Luther King Community Centers and the Erie and Millcreek School Districts of Erie, PA. Ms. Bodine is proud to return to the PA Roster Artist Program as a Teaching Artist with Erie Arts & Culture.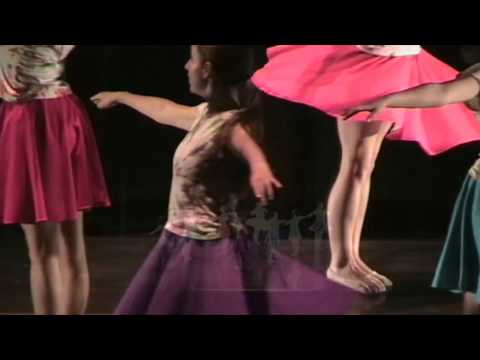 Mission Statement
At it's core, chromatic dance™ aims to honor the body's truest potential - allowing the inner dialog to connect with the outer dance. The chromatic dance™ curriculum serves as a comprehensive approach to the study and performance of dance, acknowledging the body's inherent willingness to move. The chromatic dance™ practice is a fluid understanding of the intimate connections each of us share with our bodies, as individuals, and as healthy communicative human beings.
Awards
Begun in 1991, the chromatic dance™curriculum was developed at the Titusville Conservatory - a dance school Ms. Bodine owned and directed from 1990 to 1998 in Titusville, PA. In 1998, Ms. Bodine accepted adjunct teaching positions with the Erie and Millcreek School Districts and later, in 2000 with Mercyhurst University. Since then her chromatic dance™ curriculum has been tailored and adopted to suit and serve the ongoing educational programs at the Erie Bayfront Ballet at the MLK Center in 1996, the Mercy Center for Aging in 2004, and Lake Erie Ballet in 2008. In 2016, Ms. Bodine returned to the roots of her movement arts curriculum and began practicing privately with adults and children within local movement arts studios in the Erie and surrounding areas. In 2017 Ms. Bodine was accepted as a Rostered Teaching Artist by the PA Council on the Arts once more. Ms. Bodine is excited to have the opportunity to continue developing mindful movement programs for more people through her chromatic dance™ curriculum and practice.
Programs
Chromatic dance™ is a dance curriculum and practice for all ages. It is a mindful movement practice that acknowledges the body as it is as it explores the essence of dance; where movement originates within the body and how movement is related to music, rhythm and even culture. Some of the dance techniques utilized in training and practice are modern, ballet and rhythmic dance. Eastern movement forms, like yoga and butoh are also incorporated into classes as guided movement explorations. No prior dance experience is necessary in order to attend a chromatic dance™ session or practice - only a willingness to enjoy and be empowered by movement. Ultimately, Ms. Bodine hopes her mindful study in movement allows students to experience and develop their own sense of personal movement aesthetic. • chromatic dance™classes; ongoing adult practice, partnered workshops and seasonal childrens' and adolescent (6 - 12 week) sessions. • chromatic dance™ residencies; with any age group or demographic • Private consultations or personal projects; dancers, teachers, artists, wellness practitioners and culture cultivators
Disciplines:
Culture, Dance, Music
Specialties:
Arts in Education
The mission of Erie Arts & Culture is to strengthen the vibrancy and vitality of the Erie Region and enrich the lives of our people through the advancement of arts and culture.