Young Artists Debut Orchestra
538 Montmarc Drive
Erie PA, 16504
A Little About Young Artists Debut Orchestra
The Young Artists Debut Orchestra holds weekly after school rehearsals, culminating in several free public performances, during the year. The design and purpose of the YADO program is to maintain the highest standards of excellence and pre-professionalism, which will ultimately contribute to the musical culture of our community. - Sustaining the Musical Legacy of Harry T. Burleigh In May 2007 the YADO received the distinction of being selected by (the late) Charles Kennedy, Jr., founder of the Harry T. Burleigh Society, to present its first of five Erie Premier Performances of Burleigh's orchestral arrangements of traditional African-American spirituals. - Perry 200 Commoration Events The Young Artists Debut Orchestra Makes Erie History! "The Pennsylvania Chamber Symphony and the Young Artists Debut Orchestra opened the Perry 200 Commemoration's "Independence Week" with a thrilling concert on July 1st, 2012 at the D'Angelo Performing Arts Center, Mercyhurst University. The event, known as the "Star Spangled Salute! Concert" started off the week with a special and memorable evening. The YADO's Summer Music Academy students performed "side-by-side" with the Pennsylvania Chamber Symphony at the D'Angelo Performing Arts Center. The concert celebrated the 200th anniversary of the Battle of Lake Erie and our Independence Day. 750 people were in attendance." A letter to the YADO organization, from the Perry 200 Commission, described the concert as a "world class performance." In May 2013, the YADO's Strings of the Heart Orchestra performed at the Jefferson Educational Society for the Perry 200 Commemoration event entitled, YOUTH CELEBRATE ERIE! 400 people were in attendance. The concert is also described in the Bicentennial Souvenir Book. The YADO was the only organization invited to perform twice for the Perry 200 Commemoration events. (Perry 200 Commemoration Bicentennial Souvenir Book)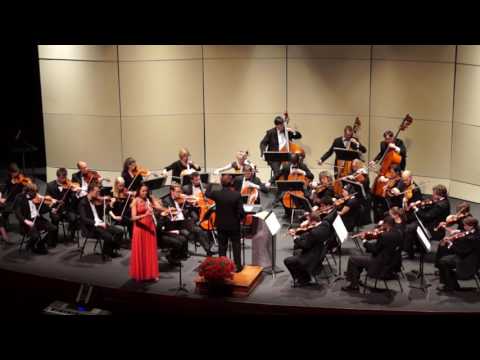 Mission Statement
The Young Artists Debut Orchestra (YADO) organization strives to provide music students ages 6-21, regardless of race, religion, ethnicity, economic background, gender or disability, the opportunity to engage in a comprehensive music program of the highest quality that substantially supplements their school music activities. The YADO offers music instruction by a distinguished faculty; an instrument on which to practice; solo opportunities with the orchestra; participation in small ensembles; mentoring and coaching by professional musicians; a conductor with international credentials; an annual music educational field trip to hear the world renowned Cleveland Orchestra; and a Summer Music Academy program. These attributes and activities function synergistically to create an artistic environment which promotes the students' educational development on all levels.
Programs
Instruments of Hope Program In 2006, the YADO established the Instruments of Hope (IOH) program, a community based musical instrument recycle/donor program. The IOH provides student members, who are financially unable to purchase or rent an instrument of their own, with a quality instrument. The Strings of the Heart Orchestra SOHO allows beginning string musicians to learn the basic fundamentals of orchestra performance, in an ensemble setting. The SOHO rehearses on a weekly basis with Maestro Collura.
Specialties:
Classical, Orchestra
The mission of Erie Arts & Culture is to strengthen the vibrancy and vitality of the Erie Region and enrich the lives of our people through the advancement of arts and culture.